Air 5.8GHz FPV Antenna Betafpv UFL LHCP
Air Antenna is a lighter, smaller and more durable 5.8G antenna for Analog or Digital FPV. RHCP version is suitable for Analog drones, and the LHCP version can be used on all the digital VTX drones. With this air antenna, pilots can build a lighter quad, and get a better flight experience. Meanwhile, it is very durable, pilots can avoid buying the antennas again and again. Especially increases the length of the RHCP version, perfectly suitable for the X-Knight 360 quad.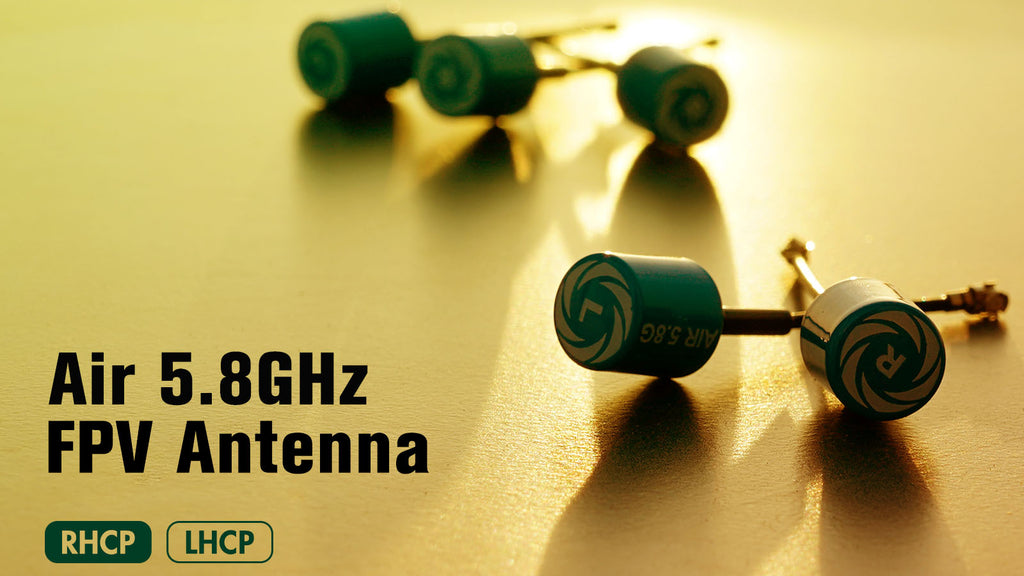 Notice: Cause the DJI Goggle Antennas are LHCP, both sides need to match! We highly recommend using the Air LHCP (Left Hand Polarization) use for DJI Digital FPV. 

Specification
Item: Air 5.8GHz Digital VTX Antenna
Connector: IPEX
Polarizability: LHCP
Gain: 2.2Dbi
Color: Blue
Weight: 1.1g (1 pc)
Dimensions: 10.3mm*50mm
Center Frequency: 5.8GHz
Bandwidth: 500 MHz (5.5 – 6.0GHz)
Cable:RG1.37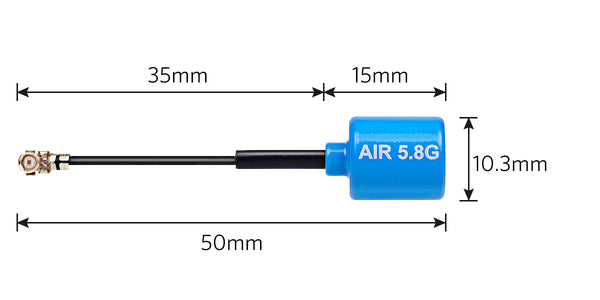 Specification of Air 5.8GHz Analog Antenna
Item: Air 5.8GHz Analog Antenna
Connector: IPEX
Polarizability: RHCP
Gain: 2.2Dbi
Color: Blue
Weight: 1.1g (1 pc)
Dimensions: 10.3mm*60mm
Center Frequency: 5.8GHz
Bandwidth: 500 MHz (5.5 – 6.0GHz)
Cable:RG1.37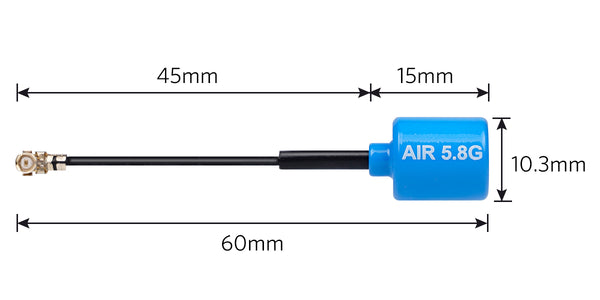 Package
1 * Air 5.8GHz Antenna (LHCP )